Every leader needs reassurance that they're heading in the right direction. That's why we created a conference specifically for Heads of, Directors, and VPs of Engineering. LeadingEng is a full-day event dedicated to addressing the challenges faced at the highest levels of engineering leadership. The day consists of an inspiring mix of interactive sessions, in-depth case studies, and guided discussions alongside your peers.
A mix of carefully selected talks and interactive sessions
We hand-select a day packed full of talks and interactive sessions from the best leaders in the industry, where you will learn what works for companies like Netflix, GitHub, Shopify, and Capital One.
This year, we have looked for talks that can help you grow both personally and professionally while rethinking how to deliver value as an engineering leader. We'll cover topics that span technical strategy, the art of delegation, creating inclusive and healthy team environments, and strengthening company alignment.
Intimate round-table format
LeadingEng attendees will also benefit from an intimate round-table format based on a table plan carefully selected by our team. The audience is capped at 200 participants to allow for a focused and tailored experience. Here you will get the chance to engage with your peers from different-sized companies, industries, and regions and share your learnings throughout the day.
Workbook
You will be provided with your own personal LeadingEng workbook, which will guide you through the day and help you keep track of what you learn.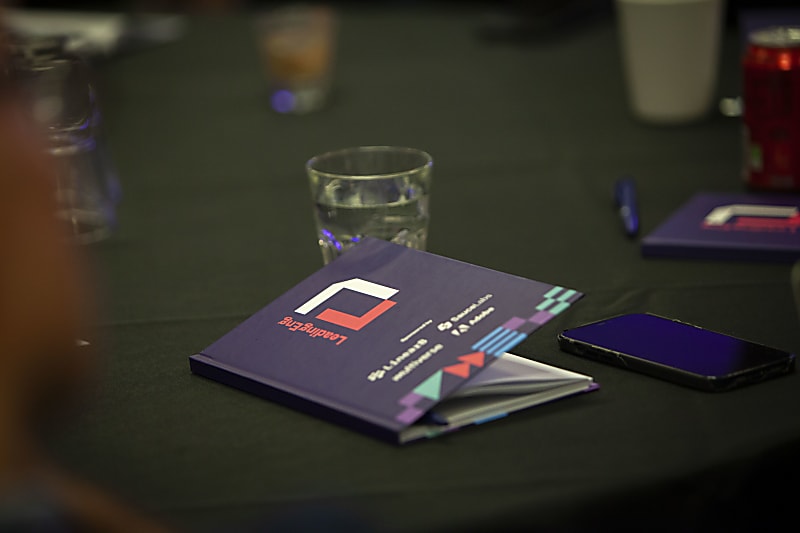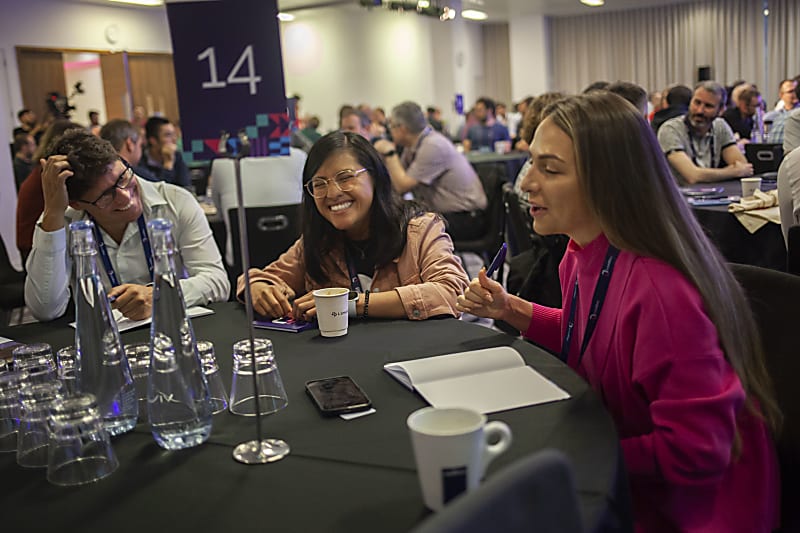 Connect with the community
LeadingEng is designed for you to meet and connect with peers at the same stage in their career and build a network that lasts beyond the event. Depending on your comfort level, you can express your preference for meeting people (or not) with our traffic light badge system.
Office hours
Get a fresh perspective and expert advice from the LeadingEng speakers during our speaker office hours. This is the perfect opportunity to meet our star speakers, and tap into their years of experience building and running successful tech organizations.
On-demand talk videos
Every ticket includes a digital pass which includes exclusive access to the on-demand recordings of all the talks after the event.
Digital swag
Enter competitions to win prizes from our LeadingEng sponsors.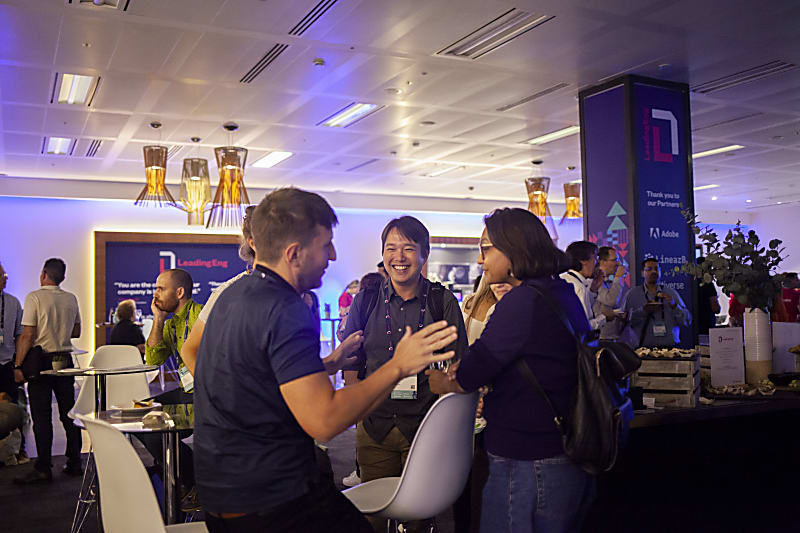 Networking mixer
Don't rush off at the end of the day, as we will host a drinks reception for you to build lasting connections and discuss everything you learned.
Lunch & refreshments
Light breakfast refreshments and lunch is provided. There will also be tea, coffee, and snacks available throughout the day. We can cater to special dietary requirements, so if you have any allergies or other requirements (e.g. kosher), just let us know.
Get engineering leadership insights, news, events, and more from LeadDev in your inbox